COVID-19 MESSAGE TO OUR CLIENTS AND FRIENDS:
We want to assure you that we are taking the necessary precautions to ensure the health and safety of our clients, colleagues and staff at this time. We will remain fully operational, but will be limiting access to our office to scheduled appointment only, and we will conduct business via phone and Zoom conference whenever it is practical to do so. Please contact the office during business hours if you have any questions.
What We Do
We are divorce lawyers. With over 25 years of experience between us, our clients benefit from our knowledge, dedication and forward-thinking approach to family law.
Divorce & Legal Separation
Divison of Assets

Closely Held Businesses
Agricultural Operations
Executive Compensation
Retirement Benefits
Military Benefits
Complex Estate Plans
Multi-Generational Trusts and Estates

Alimony & Maintenance
Custody Disputes

Parenting Plans
Paternity
Multi-Jurisdictional Disputes
Relocations
Mediation
Adoptions & Guardianships

Step-Parent Adoptions
Adoptions
Children of Non-Married Parents
Children Conceived Pre-Obergefel

Marital Contracts

Prenuptial/Pre-Marital Agreements
Cohabitation Agreements
Property Contracts (Non-Married Parties)

Business Dissociations

Departing Partners
Real Estate Partitions
Shareholder Oppression
Judicially Supervised Dissolution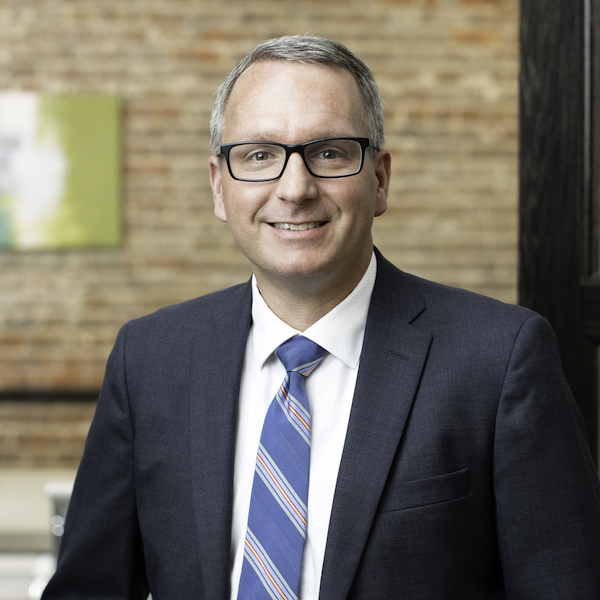 Adam's goal for every case – no matter how complex – is to make the divorce process direct, efficient and easy to understand.
For the past 15 years, he has represented parents, business owners and high-net-worth individuals in hundreds of divorce cases. He has navigated the most complex legal issues in divorce, including changes to final property judgments, allegations of fraud, and contentious multi-year custody litigation. He was the first lawyer to enter a limited-appearance in a divorce in the state of Nebraska.
Adam's clients benefit from his passion for technology and innovation. He applies tools that save time, money and aggravation. He created the Nebraska Child Support Calculator, a piece of software used by more than 1,000 Nebraska lawyers and judges. In the courtroom, he manages thousands of pages of exhibits from his MacBook, while many opponents lug boxes of documents.
Adam frequently speaks on legal technology and family law. He provides annual training for the Nebraska State Bar Association on new case law and trends, and he has testified on family law issues before the Nebraska Legislature.
Adam has been recognized as a "Top Lawyer" of Omaha in the area of Family Law for 2021. He earned an "AV" rating in Martindale-Hubbell peer rankings and is among the Top Rated Family Law "Super Lawyers" in Nebraska.
Credentials
Education:

J.D., Creighton University School of Law, magna cum laude, 2004
B.A., Creighton University, 2001
Memberships:

American Bar Association
Nebraska Bar Association
Fellow, 2014-present
Chair - Family Law Section, 2012-2014
Leadership Academy 2011
Omaha Bar Association
Sarpy County Bar Association
Omaha Barrister's Club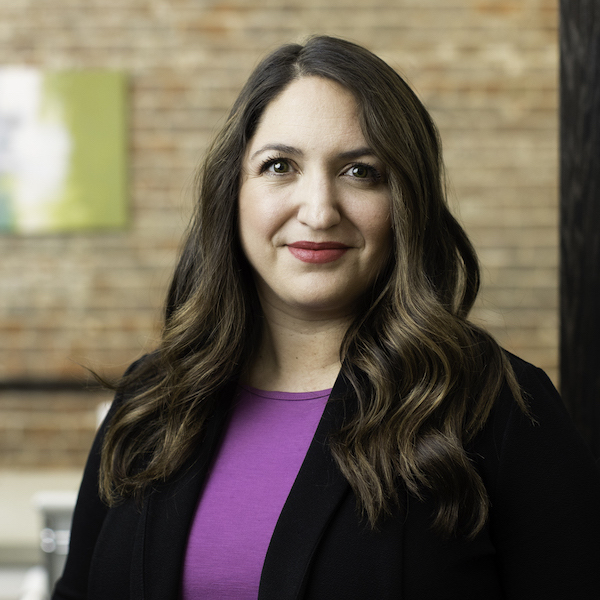 Kate represents clients in divorces that are complex legally, financially and emotionally. She constructs thoughtful parenting plans that are respectful and fair, and are uniquely tailored to the specific needs of each family. She routinely helps business owners and high-net-worth individuals protect their assets and avoid unintended financial consequences in the future.
Kate has handled hundreds of divorces, and she takes pride in applying a custom approach to every case, taking into consideration each client's individual goals and needs.
Through years of mediation training and dispute resolution Kate has developed a deep knowledge of conflict – how to avoid it, and, when necessary, how to confront it. In her practice she strives to address the emotional stresses of divorce along with the legal proceedings. She works to understand her clients' goals and expectations to develop solutions that are productive, healthy and just.
Kate has been recognized as a "Top Lawyer" of Omaha in the area of Family Law for 2021. She is a former chair of the Nebraska State Bar Association's Family Law Section and is also a court-approved Parenting Act Mediator and Guardian ad Litem.
Credentials
Education:

J.D., Pepperdine School of Law, 2007
Certificate in Dispute Resolution, Straus Institute of Dispute Resolution, 2007
B.A., University of Kansas, 2004
Memberships:

American Bar Association
Nebraska Bar Association
Chair - Family Law Section, former
Leadership Academy, 2015
Omaha Bar Association
Certifications & Training:

Certified by the Nebraska Office of Dispute Resolution in Basic Mediation
Nebraska Guardian Ad Litem
Nebraska Parenting Act Mediator
Graduate of the National Institute of Trial Advocacy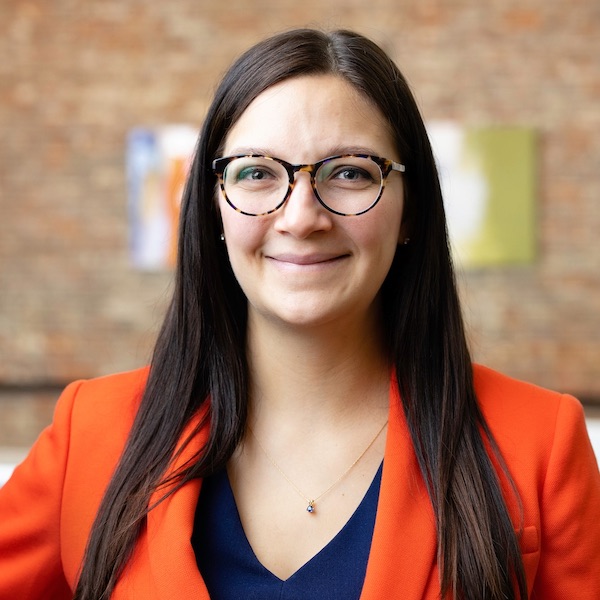 Growing up on a farm in rural Nebraska, Courtney developed a strong work ethic and determination that has translated to her zealous advocacy. Courtney prides herself in getting to know her clients and putting their needs first. She takes time getting to know her clients and accounts for their needs every step of the way. She represents clients in complex custody matters, high net worth divorces, Guardianships and Conservatorship, and high conflict cases. While Courtney enjoys advocating for her clients in the courtroom, she knows that every case requires a balanced approach.
Courtney has received dispute resolution training and is a collaborative professional. In 2022 she was recognized as a "Great Plains Rising Star Super Lawyer." She is a past Dan Jewell Trial Institute participant and volunteers for low bono and pro bono cases with a focus on domestic violence. Courtney is a member of the American Bar Association, Nebraska Bar Association, Omaha Bar Association, and Sarpy Bar Association.
Credentials
Bar Admissions:

Nebraska
Iowa
Education:

J.D., Creighton University School of Law, 2016
B.A., University of Nebraska at Lincoln, 2011
Memberships:

American Bar Association
Nebraska Bar Association
Iowa Bar Association
Omaha Bar Association
Sarpy County Bar Association
Nebraska Academy of Collaborative Professionals
International Academy of Collaborative Professionals
Certifications & Training:

Certified by the Nebraska Office of Dispute Resolution in Basic Mediation
Nebraska Parenting Act Mediator
International Academy of Collaborative Professionals-Collaborative Law Training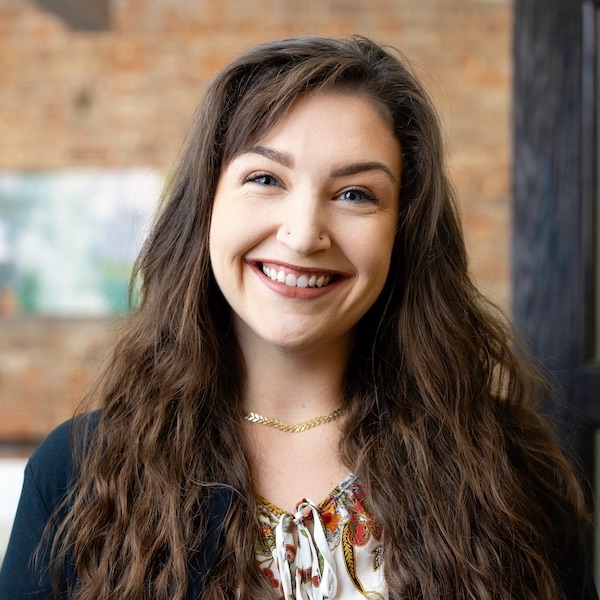 Ellie joined Astley Putnam with a Bachelor's in Criminology and Criminal Justice from UNO and experience in supporting attorneys in various law practices including corporate, business, and litigation. At Astley Putnam she, above all, enjoys helping others manage their cases and interacting with clients.
When Ellie is not in the office you will find her at home hanging out with her two cats, Atlas and Norway. She loves cooking and baking and trying new recipes in her free time.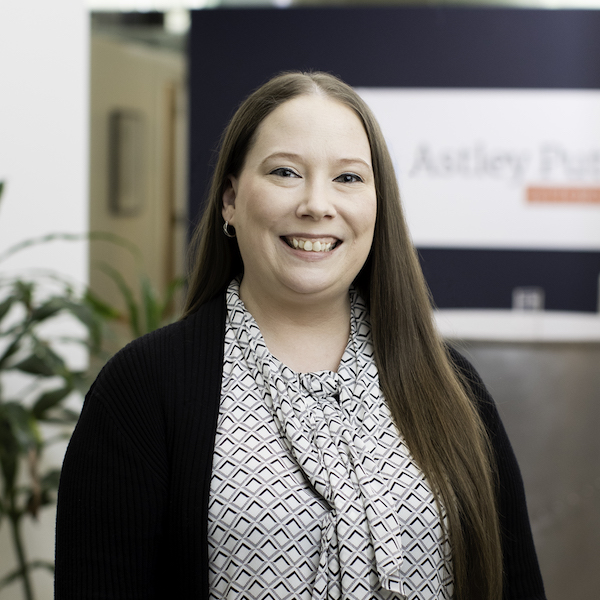 Cassandra Powers-Flemming
Cassandra comes to Astley Putnam with a background in office management and client relations.
Her passion for helping others translates well and helps her take the very best care of our clients. In her spare time she volunteers with Team Rubicon, a non-profit natural disaster relief team comprised mostly of veterans and first responders.

---
How We Work
Your divorce attorney will be your guide through an emotional and stressful transition.
What We Pledge to You:
We will work with you.

We will customize our work on your case.

We will act diplomatically until we can't.

We will work with integrity.

We will put your best interest first.
What We Ask of You:
Follow the rules.

Invest in this process.

Be organized and ready to assist.

Follow our advice.

---
How To Get Started
Divorce can be scary, we are here to answer your questions throughout the process.
Frequently Asked Questions
Can I file my divorce in Nebraska?

To file a divorce in Nebraska, you must be a resident of the State of Nebraska for one (1) year prior to filing your divorce. If you have not been a residence for one (1) year, you can file for a Legal Separation and convert it to a divorce action once the 1-year requirement has been fulfilled. In either case, your children must have lived here for six (6) months for a Nebraska judge to make an order determining their custody.
What are the first steps in the legal process?

The first step is to find a lawyer you trust. Divorce is stressful, and you need to find a professional who can answer your questions and walk you through the process. The divorce proceedings start when one spouse files a Complaint for Dissolution and the other spouse is served with that Complaint by the Sheriff's Department.
Is there a waiting period once the Decree is filed?

In Nebraska, your divorce Decree is final 30 days after it is filed with the Court.. Neither spouse can re-marry for 6 months, and you may be required to provide health insurance to your former spouse for 6 months.
How long will it take me to get divorced?

We can't predict how long your case will take. The average contested case (i.e. no agreements for custody or division of assets) takes 18-24 months. Some cases take longer. If your case is less complex, or if you and your spouse can agree on custody and/or the division of your marital estate, 12 months is a reasonable estimate.
Can I get divorced without going to court?

Yes. If you and your spouse reach an agreement on all issues, the Court can enter your Decree of Dissolution without either of you appearing in Court. We try to resolve all of our cases this way when possible.
How do I know if I have to pay maintenance or alimony?

Alimony is addressed by the Court on a case-by-case basis. There are no state-wide guidelines to determine whether or not alimony will be paid, or what the duration may be. We will discuss how alimony laws may apply to the particulars of your case during your initial consultation.
How much will this cost?

That depends on a lot of things. We can control how we approach your case, but we cannot always control the behavior of your spouse or their counsel. You can keep your fees as low as possible by being organized, responsive, and reasonable. We can help by using technology and our efficient practices to maximize the value we deliver for the work we perform. Clients who are organized, engaged and thorough in their preparation of financial documents generally find that their legal fees are significantly lower than their counterparts who rely on their attorneys to chase down and organize their records.
What documents do I need to compile?

Don't worry about that just yet. At your consultation, we can help you decide what you need to compile so that you invest your time and effort in the right places.
What's the best way to organize my documents?

If you are able, the best way to organize your documents is in PDF form. Each file should be clearly labeled so the document is readily identifiable without opening the document itself. If you are not able to format your documents into a PDF, printed copies are fine as well. They should be legible and easy to read, organized by document type and by date. Remove all staples or binding clips so they can be scanned, and do not put notes or stickies on the documents.